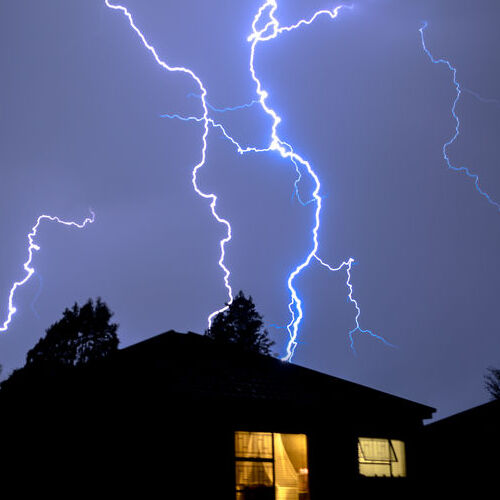 Expert Hurricane Storm Damage Repair
When storms or hurricanes hit, your roof is one of the most vulnerable parts of your home. Your roof is susceptible to damage from hail, high winds, debris, and the heavy rainfall associated with most storms. If your Lake Charles, LA, home or building has been struck by a storm and you need roof storm damage repair, you will want to get help fast. You also want to know the help you get is reliable and trustworthy. When you choose Eclat Roofing for roof repairs, you'll get a trusted team of experienced professionals to provide fast, effective tile and TPO roof repairs. We are available 24/7 to make emergency repairs after storms. Reach out to us whenever you need us by calling 337-693-3727.
Our Service Offerings in Lake Charles, LA
Hurricanes are especially are tough on roofs, and when one hits in Lake Charles, LA, you often need help fast. You can always trust us for a prompt response from Eclat Roofing for roof storm damage repair. As a roofing contractor, we have more than 20 years of experience repairing roofs after storms, and we always act fast when it comes to repairs. Storm damage can often be severe and require 24/7 emergency care. In emergencies, one of the first things we will do is place a tarp over your roof to prevent further damage from the storm. Once the weather has calmed, we'll make an assessment of the damage, provide you with an estimate, and get started as soon as possible. 
Hail and wind are often the two main causes of roof damage, and both may not be readily apparent immediately following a storm. Whether the damage is apparent or not after a storm, it's usually best to call out a professional to inspect your roof. Our professionals are very adept at spotting damage and recommending the right solutions and repair options for any structure, including tile roofs and TPO roofs. We also can help you when you file a claim with your insurer. We'll provide you an accurate description of damages that you can give your insurer and we can also meet with and talk to claims adjusters to verify your claims. Our goal is to ensure you get the full benefit of your claim.
No matter what kind of repairs or assistance we provide, our service will always be exceptional. We never cut corners, and use only high-quality materials from leading manufacturers. You'll also discover our prices are highly affordable.
Give Us a Call Today
Storms and hurricanes can devastate roofs. If you are in need of high-quality professional roof storm damage repair in Lake Charles, LA, you can always trust the professionals at Eclat Roofing. We respond promptly and are available 24/7 to help you in an emergency. Learn more about us or book us today by calling 337-693-3727.