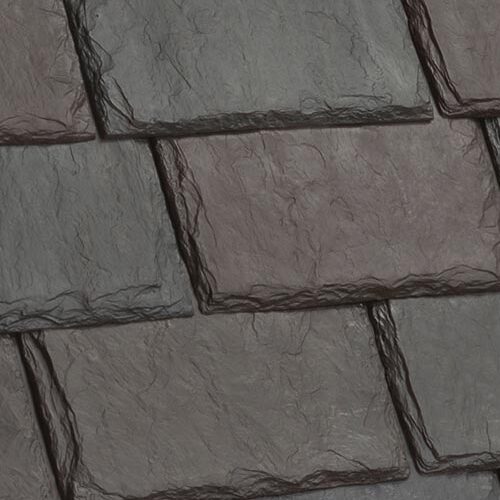 Slate Tile Option
Many homeowners want slate tile roofing for their homes. Weight, cost and availability are some drawbacks to natural slate. However, homeowners, as well as businesses, have options when they want to benefit from slate roofing. One option is imitation or synthetic slate, including DaVinci imitation slate.
DaVinci is a leading premium roofing materials manufacturer. If you want the benefits of slate and are interested in installing DaVinci imitation slate in Dallas, TX, you can always count on the roofing experts at Eclat Roofing. We offer a wide range of replacement, installation and repair services. Find out more or schedule a service appointment today by calling 214-373-1500.
Benefits of DaVinci Imitation Slate
Homeowners and businesses that choose DaVinci imitation slate in Dallas, TX know the benefits of this synthetic roofing material. They know it's designed to look like natural slate down to the realistic chisel marks that give them a handcrafted. They get all the aesthetic appeal of slate with fewer drawbacks such as chipping caused by severe weather like hail. Here are several other benefits of DaVinci:
Class 4 impact resistance rating: This is the highest impact rating given to roofing materials. It can withstand the hardest impacts from hail or other materials hitting it. It also will survive wind impacts of up to 110 mph.
Class A fire resistance: This is the highest fire resistance rating given to roofing materials. It's very difficult for this material to catch fire.
Lifetime limited warranty: DaVinci offers a lifetime limited warranty on this product for residential structures. They offer a 50-year warranty for commercial structures.
Multiple widths and colors: These materials come in multiple widths and colors to suit any home style. These materials are lightweight and resilient and will go on just about any type of roof.
Give Us a Call Today
If you're looking to benefit from DaVinci imitation slate in Dallas, TX, for installation and repair, you can always trust the experts at Eclat Roofing. Give us a call today at 214-373-1500 to find out more or to schedule a service appointment.