Dallas, TX Roofing Company
Quality Roofers & Contractors
Eclat Roofing is an unmatched Dallas, TX roofing company for roofing repairs, installation and maintenance. We service the greater DFW area and beyond including areas in Louisiana and Oklahoma. We are a fully licensed and insured company, so  you know safety is at the front of our minds in all that we do. We also offer both residential and commercial roofing services. We have over 15 years of experience in the industry and quality relationships with multiple roofing vendors. If you are in need of roofing repairs, maintenance or installation on any roof, let us know! Our expert roofers are simply the best there are and we are committed to helping you find quality, affordable solutions to all your roofing needs.
Eclat Roofing doesn't want you to trust just any roofing company without knowing if they provide quality services. We can offer all our customers with references from previous projects to show that our roofers are talented and capable professionals! To get started, call our top-quality Dallas, TX roofing company now at 214-373-1500!
Residential Roofing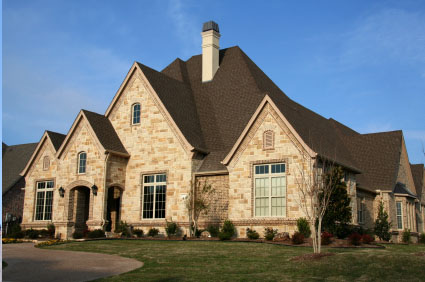 When it comes to your home, there is no question about it, you deserve the best services and products available. If your home's roof is experiencing the wear and tear of time and needs routine maintenance performed, please give us a call. Our Dallas, TX roofers will help you learn about the latest in roof maintenance to help ensure the longest lifespan from your roof possible.
Has a storm ravaged your home's roof? Eclat Roofing is a storm damage specialist. We offer honest assessments of your roofing system post-storm, and we promise to help you find the solutions you need. We have a licensed insurance adjuster on staff and we are knowledgeable in the insurance claim process. Our dedication to aiding our customers through storm damages is one of the many reasons we are considered the number one Dallas, TX roofing company. After a storm, you can simply call us after calling your insurance company so we can set up a time to inspect your roof. We can help you get the best possible estimate from your insurance company.
If your home is in need of revitalization and you are looking to install a new roofing system, give us a call! We offer the latest products and technologies in roofing and will be glad to explore the variety of options available for your home. Your home should be a reflection of your stylistic vision and with our vast array of choices we can help you customize your roof to perfection.
We are experts in correctly installing a plethora of roofing materials. We can install and help maintain wood shingles for a sturdy roof. Metal roofs are a durable and lasting choice. We can find the best composition shingles to fit your needs and budget. Clay tiles will speak to your own personal style while providing your home with a heavy-duty roofing system. If you need a budget-friendly alternative to clay tiles, imitation tiles work just as well at a fraction of a cost. We have even more home roofing materials that we can work with. Let our roofing experts help find one that is right for your home.
Commercial Roofing
Commercial roofing is a specialized area of roofing services and projects can vary drastically in size. Many roofing companies cannot work on industrial or commercial-sized projects, but at Eclat Roofing we can handle any size project. From a small repair to the installation of an industrial roofing system, we have you covered. Our roofers are experienced in every commercial roofing system and will be happy to help you explore the options for your business.
Our roofers are experienced at replacing, repairing and installing EPDM roofs, built-up roofs, flat roofs and TPO roofs, among much more! Our roofing experts can help your business find the right roofing material for your needs. And with our maintenance services, you can be assured the roof over your business will last a long time.
We service not only the greater DFW area, but also can travel to Oklahoma and Louisiana to assist you with your commercial roofing needs. At Eclat Roofing we understand how important it is for your business to continue to run smoothly while your roof is being serviced. Whether is a quick repair, regular maintenance or a complete installation, we will always work around your scheduling needs. We take the time to pay attention to every detail of the job and the safety of your clients is a number one priority for us.
Is your business running as energy efficient as it could be? One of the key components to energy efficiency is the proper roofing system. Eclat Roofing can help you ensure your business is cutting energy costs and we will help your company become as environmentally friendly as possible. As a local Dallas, TX roofing company we understand the energy challenges faced in the DFW area during the hot summer months. Contact us today for more information about the ways you can cut down your building's energy costs.
Our diversity in service abilities and dedication to you is what sets us apart from other roofing companies. We strive to always ensure 100% customer satisfaction in every service we perform. We treat your home like our own and your business as we would ours. Remember for all commercial and residential roofing needs, contact the best Dallas, TX roofing contractors around: Eclat Roofing.
Unmatched Dallas, TX Roofing Company
Eclat Roofing is dedicated to providing our customers with superior roofing services. We have proudly worked for the DFW area since 1999 to provide the best in commercial and residential roofing for all our clients. We are always staying on top of new and improved roofing methods, services and materials, so you can be sure you're getting top-of-the-line roofing services!
If you are ready to schedule roofing maintenance, installation or repair, don't hesitate to call us at 214-373-1500 now to put our roofers to work for you today! We serve the entire DFW area with unbeatable prices and superior work ethic.