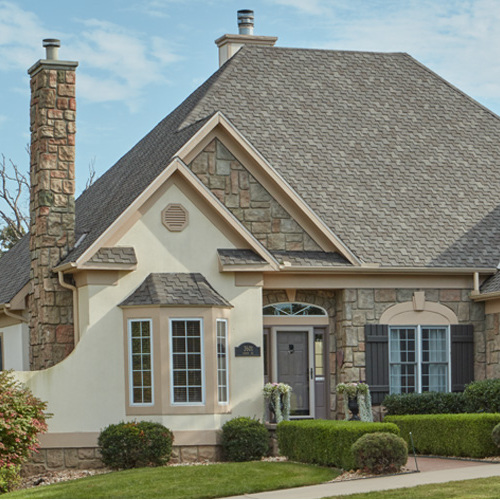 Premium Roofing Shingles
If you're looking to replace your roof in the Dallas, TX area, you'll want to make sure your roofing contractor uses premium roofing shingles. When you choose Eclat Roofing as your roofer, you're guaranteed the highest-quality materials from leading manufacturers like Tamko.
When it comes to Tamko shingle installation in Dallas, TX, our roofers will always provide exceptional service. Quality service and materials? What else do you need? Set up an initial consultation with us today by calling 214-373-1500.
Benefits of Installing Tamko Shingles
For premium roof installation in Dallas, TX, Eclat Roofing relies on Tamko shingles. Tamko offers the widest variety of durable shingles that will fit almost any type of roof and home style. Here are other benefits of these shingles:
These shingles are specifically designed to handle severe weather such as hail. Most are Class 4 impact resistance rated, the highest rating for shingles. They are meant to withstand the hardest impacts from hail as well as high winds.
They are available in a wide variety of colors and styles from classic browns and blacks to shades like Autumn Brown and Mountain Slate. They offer classic 3-tab shingles as well as contemporary architectural-style shingles.
Tamko offers a wide variety of manufacturer warranties.
We value Tamko products because of their high quality. They've been a trusted name in building products for more than 75 years. We prefer providing our customers with the highest quality products available on the market today. These premium products will protect your homes and families for years to come. You'll also receive exceptional service from our certified, licensed and insured roofing professionals. We're also available 24/7 to help you with any type of roofing emergency and are ready to help you at any time.
Call Us Today
If it's time to replace your roof, you can always rely on the professionals at Eclat Roofing. We've been in business for more than 15 years offering a full range of services including Tamko Shingle installation in Dallas, TX. Set up your initial consultation today by calling our offices at 214-373-1500.