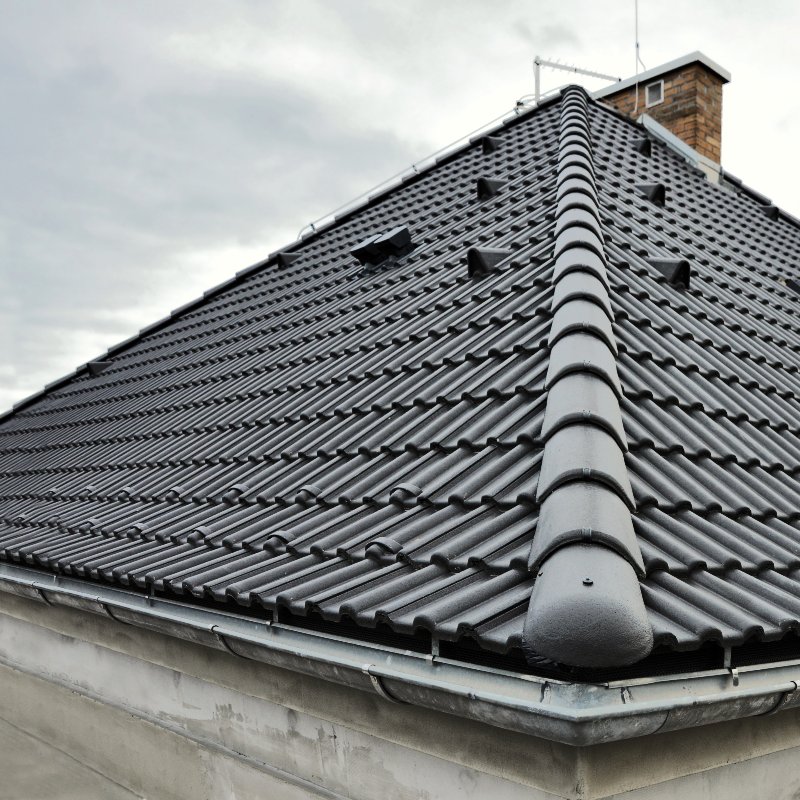 Choosing Imitation Tiles
If you have ever driven through the Highland Park or Swiss Avenue areas of Dallas, you no doubt were taken aback by some of the most beautiful and grand homes. Many are historic, belonging to the same family for generations. Others belong to "new money", and then there are many that are the 'knock down built up' type of mansion. And it is those that need and want to keep within the older, original homes. Imitation tile roofing helps them do just that.
What are imitation tiles?
Today, the choices in roofing materials are almost endless! A homeowner can determine what factors are the most concern for them and then choose the best fit. It is all about the cost, quality, architectural style, and energy efficiency, among other things. There are as many factors to list as there are choices. 
Today, homeowners in Dallas, Texas and the surrounding area often choose imitation tile. For historic area homes like those in Highland Park and Swiss Avenue, this roofing material is a great choice because it stays within the architectural style of their home. For other homes, imitation tiles, often referred to as composite or synthetic tiles, are the answer to their environmental concerns.
Imitation tiles are typically made from 100% recycled materials and can be manufactured to have the same appearance and style as other popular, but more expensive, roofing materials, including:
Natural Slate
Wood Shakes
Spanish Tile
Why would you use imitation tiles?
There is a multitude of reasons why imitation tile has become the go-to for many homeowners.  With all the concerns about going green and recycling, imitation tile roofing is a perfect solution for a must-have item. A few of the prime benefits of imitation tiles for your roof are: 
SAVES MONEY: Choosing imitation tiles for your roofing instead of natural slate tiles or Spanish tiles is a money saver! First, they are lighter weight, so the installation part won't be as expensive.
LONGEVITY: Imitation tiles are more durable, so you won't be replacing tiles every time it hails, they are more weather resistant than other types of roofing tiles you may choose, including strong winds. And with a standard fifty-year warranty, you'll probably only need one roofing job.
LIGHTWEIGHT: Because imitation tiles are so lightweight, you won't have to worry about the structural stability to your home. Andy by being so lightweight in comparison, delivery of the materials is more likely to be damage-free.
What are the advantages of imitation tiles?
When it comes to selecting a roofing material today, the options are endless, but not all roofing materials suit every homeowner's needs, or budget. But most experts in the roofing industry will tell you that imitation tile roofing material is the be-all to end-all! Why? We've listed many advantages and benefits already, but let's recap here:
Durability: A new roof is an expensive undertaking, and every homeowner hopes they never have to experience it more than once. Imitation tile roofing will almost guarantee it is your last roof installation ever! Why is that? Keep reading. 
Wind Resistance: Imitation tile roofing can withstand winds up to 110 miles per hour. Except for a natural disaster or hurricane strength, tornado strength winds, an imitation tile roofing is there to stay. 
Fire Resistance: With Class A Fire Resistance Rating, imitation tile roofing has been chosen for more building projects that include historic preservation in recent years. And the possibility of insurance discounts is always attractive. 
Impact Resistance: There are several ways that the roof of a home can sustain damage. From hailstorms to tree limbs and flying debris, an imitation tile roof is rated at Class 4 for impact resistance, the top-of-the-class measurement. 
Fade-Resistance: Many other roofing materials fade over time with constant exposure to the sun. Even when the all-natural materials are treated with a protective sealant, your pristine roof will begin to look old, unkempt, and weathered. Imitation tile roofing material is resistant to the sun's harsh UV rays. 
Strong Warranty: There aren't many roofing materials that do not offer some type of warranty, and the difference between the brands and the materials is as endless as the types of materials. Because imitation tile roofing material is durable, resistant, and strong, the manufacturers give it a longer warranty than most other roofing materials. 
Cost: All-natural roofing materials tend to have high price tags, whereas imitation tile roofing materials are more lightweight and are typically made from recycled materials. The delivery and imitation tile installation process is also easier, making them more affordable in many cases. 
Eco-Friendly: Imitation rile roofing material is made from recycled materials makes it an eco-friendly material, but that's not the end of its lifespan! It can be recycled again for other purposes when has finished its job as roofing material!
Are imitation tiles a cheaper option?
It depends on what you're looking for in roofing material. Imitation tile roofing material is not as expensive as all-natural materials, but if you're used to asphalt shingle roofing, it is more expensive.
Are imitation tiles better than other types of roofing materials?
So maybe you aren't interested in anything like imitation tile, recycled tile, or synthetic tile. And that's okay. Other types of roofing tile that are recommended to consider would be:
Clay Roof Tiles: A popular choice for centuries on residential properties. Beautiful, durable, and has a long lifespan up to 100 years or more! Weather-resistant, energy-efficient, fire-resistant, wind-resistant up to 150 mph, and impact resistant up to 2" hailstones.
Concrete Roof Tiles: Concrete tiles are often chosen because they mimic the aesthetic appeal of clay, slate, stone, or wood shake, but they can be more durable. They are one of the most common roof tiles chosen because they are cost-effective when looking for the best performance.
Ceramic Roof Tiles: Ceramic tiles are made from clay, glass, sand, or recycled materials. They are energy efficient, allergen resistant, and available in many colors, shapes, and textures.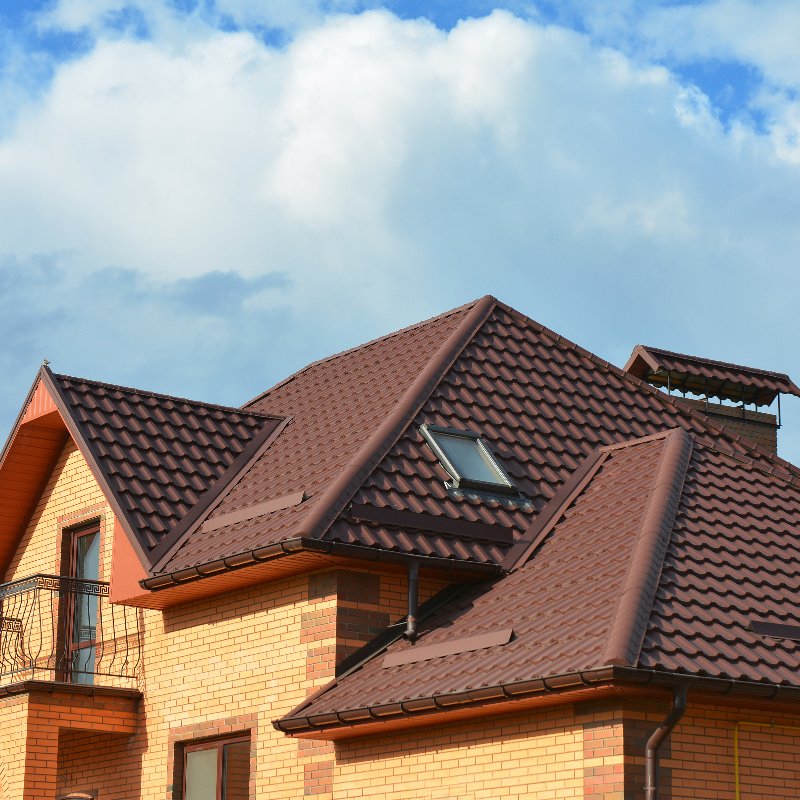 In Conclusion
And which tiles are the most long-lasting? Given how long they have been around, clay tile roofing has the longest lifespan – one of up to 100 years. At this time, because imitation tile roofing hasn't been around as long, it is guaranteed up to 50 years, but we're betting it is going to give clay tile a run for the money.