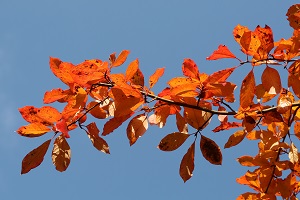 While the slightly cooler temperatures roll in and we anxiously await a break from the heat, now is a great time to start preparing your roof for the upcoming fall season. Heat, wind, and storms during summer can compromise the security of our roofs, so it is important to be sure they are in top condition to weather this fall and winter. Here we detail tips to prepare your roof for fall.
To begin preparing your roof for fall, start by working with the current conditions of your roof. Have you noticed any shingles or tiles out of place? Your roof is only as strong as its weakest tile or shingle, so it is highly important to replace missing or damaged roof materials. Any roof damages can compound into bigger problems over time so it is important to address any issues as soon as possible. Having your roof inspected by a roofing professional is a great way to ensure your roof will keep you warm and safe all season long.
Professional Roof Service
If your roof is need of maintenance or repairs, turn to Dallas' top roofing professionals. After years of experience with Dallas roofing, no one knows how to roof in our climate better than we do. Call our team today at 817-800-1881!