When it comes to a new roof purchase, you want to make sure you have all relevant information. Since certain roof types work better in certain climates/conditions, or for certain needs, you should discuss them all with your roofer. Still, to help you understand the basics (and streamline that conversation) we've put together what you'll get with a concrete tile roof: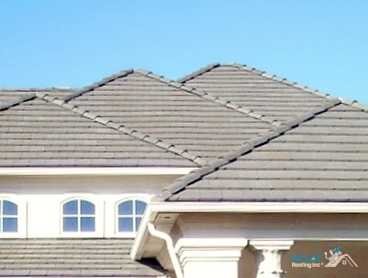 Aesthetics:
If you picture a drab, dull, lifeless looking roof when you picture concrete tile, you've got the wrong idea. These roofs expertly emulate many classic styles (such as Spanish tile). A well-installed concrete roof will raise the value of your home significantly.
Longevity:
You'll get a lot of use out of your concrete roof, maybe more than you will get to experience yourself; many roofs of this type last well over 100 years. On top of that, they require less maintenance than most other types of roofing.
Environmentally Friendly:
Unlike asphalt shingles, which get replaced every 10-15 years, these roofs don't contribute to land fill waste nearly as much. Also, they can reduce energy costs, saving you money on cooling bills.
Hopefully now you'll feel a little more comfortable about discussing your roofing options. If you have more questions, Eclat Roofing can help. We offer concrete tile roof installation alongside many other services. For more information, you can reach us at (214) 373-1500 or (817) 800-1881.