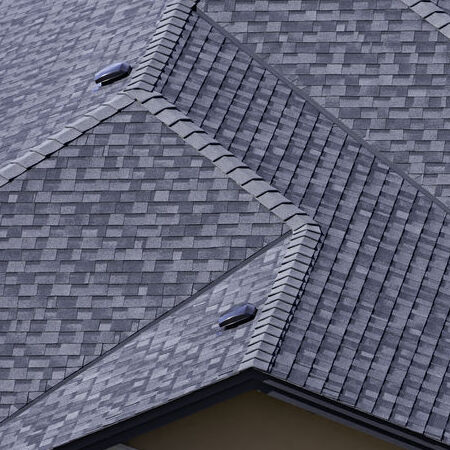 What Type of Roof Shingles Are Best?
Many homeowners have composition shingle roofs. There are a number of reasons why these roofs are desirable for property owners. However, it is also important to consider which type of roofing shingles is best. As any professional roofing company can tell you, your budget will be a big factor in the overall decision that you make for your property. Three-tab shingles are an inexpensive and effective choice. On the higher range of the roofing materials cost is wooden, tile, and solar shingles. With proper maintenance, any roofing material can have an extended lifetime.
How Long Does a 30 Year Roof Really Last?
With proper roofing maintenance, yearly roof inspections, and an excellent roofing company at your disposal, your 30-year roof can exhibit great longevity. However, if you live in an area of the country that has dangerous weather patterns, that roof longevity will diminish. Likewise, if you don't get annual roof inspections and repairs, you can expect your roof quality to lessen greatly over the years. A 30-year shingle may not last 30 years even if it is properly cared for in some cases. That is why it is important to have a conference with your local, respectable roofing company. If you want a roof that exhibits longevity, that conversation is best had with your responsible and reliable roofer.
What Are the Longest Lasting Roof Shingles?
Are you wondering what are the longest lasting roof shingles? You are not alone. Roof longevity is a very important consideration for homeowners. Please review the following bullet-pointed list to discover more.
In terms of shingles, laminated shingles come with a lifetime warranty and fall into two categories:

Dimensional shingles. These shingles have a standard architectural shingle pattern.
Luxury shingles. These shingles more closely resemble shakes or slate shingles.
How Many Shingles Do I Need for My Roof?
If you are wondering how many shingles are necessary for your roof, the calculations can actually be quite easy to produce. A roofing square is equivalent to one hundred square feet of roof. In order to comprehend the number of squares, it will be important for you to divide the total number of square feet by 100. For example, if the square footage of your roof is 32,000 feet, then you will divide that number by 100. You would need 320 roofing squares.
Which is Better Asphalt or Fiberglass?
There are many choices to make in the roofing market. For the roof of your home, you may be wondering which shingle composition will best benefit you. It's critical to consider what material is being used for your roofing material. Fiberglass shingles exhibit longevity, lasting anywhere from twenty-five to fifty years. Traditional asphalt shingles can last fifteen years. With proper maintenance, you can make any roofing material last longer than it's projected roof life. When your roof is exhibiting signs of weakness, it will be important for you to consult with a professional roofing company. A good project manager will be able to deduce the best course of action for your roof system.
Are Roof Shingles Supposed to Flap
If your home has experienced strong winds, it will be critical for you to receive a proper roof inspection. Wind uplift has the capability of breaking down the adhesive seal on your shingles. Once the adhesive seal on your shingles is broken, the shingles could tear off completely. When your roof shingles are loose, rainwater can get underneath your roof, penetrating your underlayment.
What Roof Shingles
Now that's we've covered many of the intricacies of roofing shingles, let's take a step back to ascertain exactly what roof shingles are. Roof shingles are a covering for your roof that is made up of overlapping elements. Shingles are usually flat, rectangular shapes laid in courses from the bottom edge of the roof up. Each successive row of shingles will overlap the joints below.
What Roof Shingles are the Best Quality
While asphalt shingles are admirably affordable, in terms of longevity, you may want to consider other roofing options. Slate, metal, and tile roofs are more expensive than asphalt shingles, but they exhibit a longer roof lifetime. It will also be important to consider the roof warranty, and which roof will benefit the homeowner's insurance for your home. 
Roof Shingles for Shed
Does your shed need some roof shingles? Many roofing companies can be called upon to perform a small but professional roof installation. The more professional the roof installation, the longer it will last, generally speaking. Whether you are desiring metal shingles, laminate shingles, or asphalt roof shingles, a responsible roofing company can be called upon to perform a good inspection, survey, and installation.
If you need roof shingles in Dallas, TX, it will important for you to receive the best roofing assistance. Please reach out to us at 214-373-1500.