If you've started looking for a new roof installation, you probably feel overwhelmed by all the options available. Wood shake roofs have become one of the top choices for residential purposes. If that sounds interesting, we've listed some of their advantages to help you decide if they might end up the right choice for you: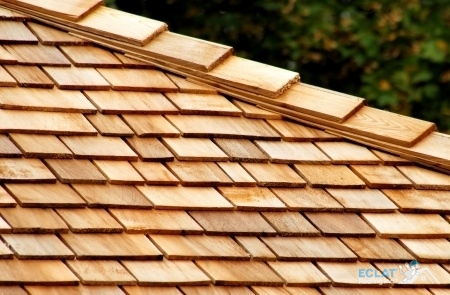 Advantages:
They don't have the problem of rust. This gives them an advantage over metal roofs during the rainy months.
They help with air circulation, as they help insulate the attic.
They have a natural aesthetic that attracts many customers.
With proper maintenance, they have lasted up to 50 years for some people.
Next to asphalt shingles, they remain the lightest weight roof type.
They can easily get installed and repaired.
Their durability prevents many sources of damage from affecting them.
If these sound like perks that you'd like to experience for yourself, this roof type might end up as the right choice for you. Here at Eclat Roofing, we offer wood shake installation alongside many other roofing services. For more information, give us a call at (214) 373-1500 or (817) 800-1881.