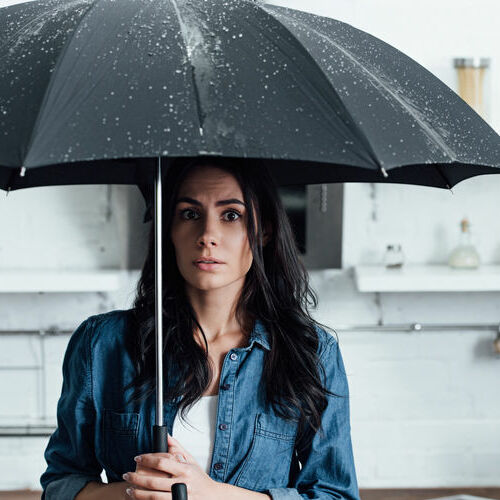 A Calm, Focused Plan
Keep calm. That may be a serious challenge in the middle of a potential roof leak, but calm, focused response is what you need to get out of this crisis. Start by making a plan for your immediate response, then you can let the roof repair professionals handle the rest.
Today, we're going to walk through an emergency roof repair how to guide, then discuss your options after the situation calms down. By the end, you should have a go-to plan in case of a roof leak. Prompt action could save you from a serious headache, so let's jump right in!
What to Do if the Roof is Leaking
First, locate the area that water is seeping through. That likely means you'll have to get into the attic. Follow the dripping water to the point of origin.
Can you see where the water is coming through? Before you do anything, take a photo of the damaged spot with your phone. It might come in handy if you plan to pay for roof repair with insurance. If you have enough daylight, take a look from the outside and see if there's any visible signs of damage. Take pictures if possible.
Temporary Solutions
How Do I Temporarily Fix a Leak in My Roof?
Tackling that leak quickly is essential if you want to avoid water damage, ruined insulation, and potential mold growth! Thankfully, you can perform a simple (albeit temporary) patch job on the interior side of the leak. You'll need two large pieces of plywood, roofing tar, and a putty knife. Bring a bucket and towels too! Before you ask: no, duct tape will not fix the problem.
An Emergency Roof Repair How To
Step #1: Start by soaking up the wet ceiling area with the towels.
Step #2: Place one plywood board on top of the trussels beneath the leak. Lay the down the bucket to catch water.
Step #3: Take out your roofing tar and fill the leaking hole.
Step #4: Cover the filled hole with the second plywood board. Use additional tar to secure the board.
Step #5: If the leak continues, you may need to cover the affected area outside with a plastic tarp.
Emergency
Is a Leaking Roof an Emergency?
Continued leaks endanger your decking, insulation, ceiling, and wood supports. While a tiny leak can be fixed with a temporary patching, you still should schedule roof repair as soon as convenient. For extensive, spread out leaks, call your local roofer immediately for emergency services!
Taking Your Next Steps
Now you'll need to coordinate with both your local roofing company and your insurance provider. Is a leaking roof covered by homeowners insurance? Most home policies cover damage to the roof itself (and maybe the contents below), assuming the leaks were the result of unpreventable storm trauma. Leaks caused by homeowner negligence may not be covered.
You'll need to photograph the affected areas of your roof before repairs. An official inspection and estimate from an approved roofing professional will also speed along your claim. The most experienced pros have examined countless composition shingle roofs; they know how to identify those hard to spot issues that adjusters too often miss.
Repair or Replace
Roof Repair vs Replacement
Want a simple guide on deciding between repair vs replacement?
When You Need to Get Roof Repair
Damage is confined to a small section of the roof.
Underlying layers show no signs of trauma or degradation.
The roof is young enough to warrant repairs over replacement.
The roof is in good enough condition to withstand further storms.
When a Roof Replacement is Needed
Damage is spread out into multiple sections of the roof.
Underlying layers of the roof show signs of structural degradation.
The roof is nearing the end of its estimated lifetime.
The entire system appears to be in poor condition.
New Roof Problems
Is it Normal for a New Roof to Leak?
The only acceptable reason for a new roof to leak is severe storm damage. If your brand new system has already sprung a leak in the first couple of months, you need to talk with your roofing professional about fixing the damage. You know how your Fort Worth, TX air conditioning service offers certain guarantees on its work? If your roofer is worth their salt, they should provide free or heavily discounted repairs.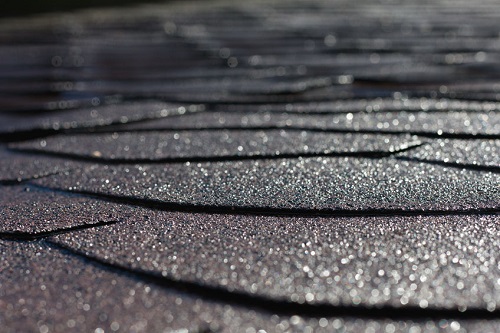 Looking for Professional Roof Repair?
Our team at Eclat Roofing provides affordable roof repair and maintenance services throughout the DFW metroplex! If your family or business finds itself in the middle of a post-storm crisis, our seasoned professionals would love to help. They'll talk with you about cost-effective solutions, solving the roof repair vs replacement conundrum, and building a rooftop that lasts.
Ready to get started? Call 214-373-1500 (or 817-800-1881 for Fort Worth) and schedule your roof repair in Dallas, TX!