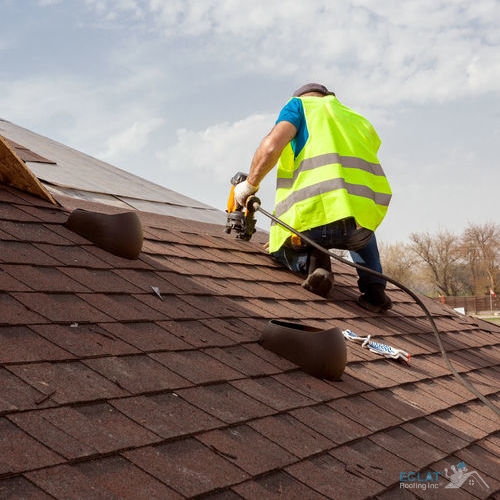 Deciding to Replace Your Roof
Whether you've had your home for several years or you just purchased it in the last few months, there comes a time when every homeowner has to decide to replace their roof. There are a lot that will try to get away with restorations or re-roofing their home, but those decisions may not fix the problem. Replacing your roof, though expensive, can provide many advantages that restoration and re-roofing cannot. To discuss a roof replacement in Dallas, TX, contact Eclat Roofing at 214-373-1500.
How to Prep for a Roof Replacement
When it comes time to replace your roof, there are actually quite a few things you can do as a homeowner. Making time to take care of these steps will help make the process that much easier and more efficient.
Move Pets and Kids: The loud noises and introduction of strangers can be a lot of younger children and pets. Avoid anxiety overloads by temporarily moving pets and smaller children out of the house for the few days it will take to replace your roof.
Park Cars Elsewhere: Make sure to move your cars away from the house. There will be a lot of debris coming from the roof and the last thing you want is to have to file a claim for car damage on your insurance.
Take Down Pictures: The vibrations of the equipment and machinery can travel through the walls and cause decorations or pictures to fall. Move any items of value or concern to the floor or to separate boxes that can easily be found again.
Cover or Move Items in Attic: Definitely make sure to cover any and all items in the attic. Dust and debris can travel quickly with workers walking and replacing your roof. Protect personal and valuable items by covering them or, if possible, move them from the attic temporarily.
Trim Back Trees: Probably one of the most important things a homeowner can do to prepare their roof is to trim back any overhanging tree limbs. This will not only ensure your new roof is safe from granule loss, but it will make it easier for roofers to access every part of your roof.
Remove Antenna and Satellite Dishes: Removing these items beforehand will make the job of your roofers that much easier. They won't have to work around bulky objects and risk damaging them. If you have antennas or satellites that no longer work, talk with your roofer to see if they will remove and dispose of the item for you.
These are all things to consider if you already live in your home. Obviously, if you are working on new construction plumbing in your home, you won't have as many things to take into consideration. That being said, always be aware of your surroundings during any roofing or construction services, including a roof replacement.
Roof Replacement Benefits
So you've got your home and roof ready for a replacement, but you may be wondering what are the benefits of a roof replacement in Dallas, TX. There are a lot of benefits to replacing your roof, such as:
Curb Appeal: Replacing and updating your roof will help your homes current curb appeal, increasing your property value as well as the property value of the homes around you.
Resale Value: When you decide to sell your home, having a newer roof will help you get more in the actual sale.
Energy Efficiency: Choosing a roof replacement and insulation replacement will actually help your home be more energy efficient. This will make your home more comfortable year round as well as saving you money in the long run.
Safety: If your roof has been compromised by damage, mold, or any other issue replacing the whole thing will improve the health and safety of your home.
Roof Replacement vs Reroof
If you are looking at the price tag for a roof replacement and wondering if it's even worth it, the answer is, yes it is. Restoring or re-roofing your home is really only applicable if the condition of your roof decking is good. If it has been compromised for any reason, replacing your roof will be the best option for health and safety reasons. When you replacing your roof, you do have options. You can continue with the same material or you can invest in something like metal roofing. Whatever you decide, rely on Eclat Roofing to get the job done.
Frequently Asked Questions
What is the average cost to replace a roof?

A roof replacement and cost depends on the square footage as well as the material used in replacement. On average, homeowners should expect to pay between $1,700 and $8,500 for a roof replacement.

What is included in roof replacement?

Usually removing the old material, dumpsters to trash the old roofing, the new roofing material, and warranties for the new roofing material. Unless specifically specified in the documentation, roof replacements don't include things like replacing the insulation or roof decking.

How do I prepare my roof for replacement?

The most important steps to prepare your roof and your home are to temporarily relocate any pets, cover or move attic items, and move your cars away from the house. Doing so will help prevent unnecessary damages or problems.

Does a new roof add value to your home?

It does! Adding a new roof can help increase your current property value, as well as the property value of the homes around you. Plus, a newer, better roof can help your resale value when it comes time to sell your home.

Should I stay home during roof replacement?

That is up to you. Most roof replacements take only a few days and most of the job is completed while homeowners are at work so you can stay if the noise doesn't bother you.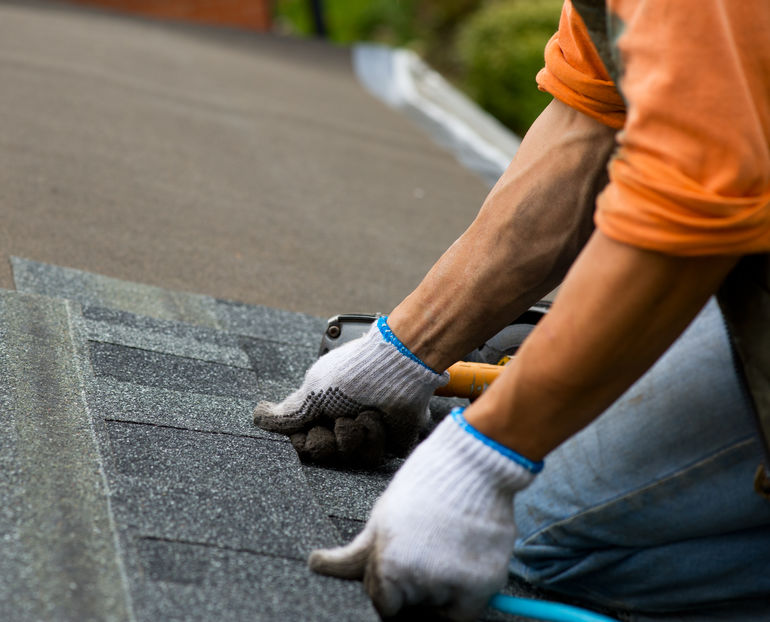 Schedule an Appointment for Roof Services with Eclat Roofing
For a reliable roof replacement in Dallas, TX, only trust Eclat Roofing. Our dedicated roofers will get the job done quickly, efficiently, and accurately. Call us at 214-373-1500 to schedule your appointment today.