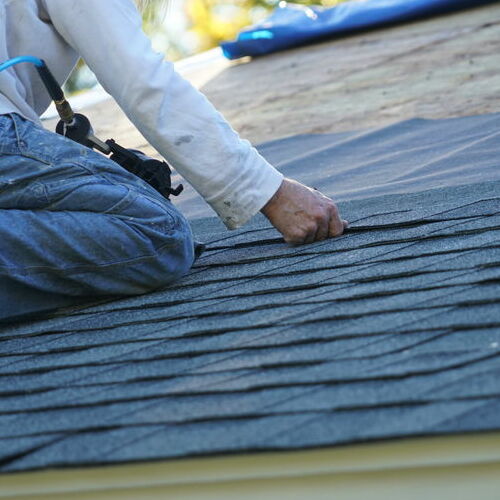 Professional Roof Replacement
As your roof ages and shows signs of wear, you'll need to consider when it's a good time for a roof replacement. If you'e in the market for a new roof, you'll want that roof installed by experienced professionals. You'll find those professionals at Eclat Roofing. We provide a wide range of roof replacement options in Lake Charles, LA. You can learn more about us or set up a time to get an estimate by calling 337-693-3727.
Our Hurricane Service Offerings in Lake Charles, LA
Outside of emergencies like storm damage, age is the primary reason for replacing your roof. With regular maintenance, tile roofs, TPO roofs, asphalt shingles or even composition shingle roofs will last about 25 years. Once it hits about 15 to 20 years, you'll want to have it inspected by a roofing professional to find out what condition it's in and whether it's ready to be replaced. You can always find reliable and experienced roofing professionals at Eclat Roofing for inspections and roof replacement in Lake Charles, LA.
Other than age, you'll begin to notice problems with your roof that may require more than just a quick repair. Typically, if you're starting to notice granules in your gutters or you see curling or cracked shingles, your roof is showing signs of wear and weathering that will alert you it's time to replace the roof. You may also notice shingles are missing. High winds might have caused this, and maybe, if it's only a few, you can replace them without replacing the whole roof. But, wind damage can be hard to detect. Sometimes whole sections of shingles are lifted up and then set back down on the roof. When this happens, you're probably better off paying for a new roof. Leaks are another problem that may indicate its time for a roof replacement, especially if you have multiple leaks.
Whatever the situation, one of our roofing professionals can check out the damage and give you an accurate assessment of your roof's condition and whether to repair or replace the roof. You also always trust us to provide exceptional service. We never cut corners and always use the highest-quality materials from leading manufacturers. You'll also find our prices highly affordable.
Reroofing a Tile Roof
An alternative and often less costly roof replacement option is reroofing. This involves installing new shingles directly over your old shingles. Reroofing saves you money because there is no tear-off involved. When you elect to have this type of replacement performed, you definitely want to have experienced professionals involved. The new shingles have to be layered in such a way as to provide proper venting and to avoid trapping moisture between the sets of shingles. Some municipalities do not allow this roofing method. Check local building codes to see if it is allowed.
Call Us Today
When you are looking for reliable professionals for roof replacement in Lake Charles, LA, you need to look no further than Eclat Roofing. We offer a full range of tile roof, TPO roof, and other roofing solutions. Learn more about us or schedule a service appointment by calling 337-693-3727.