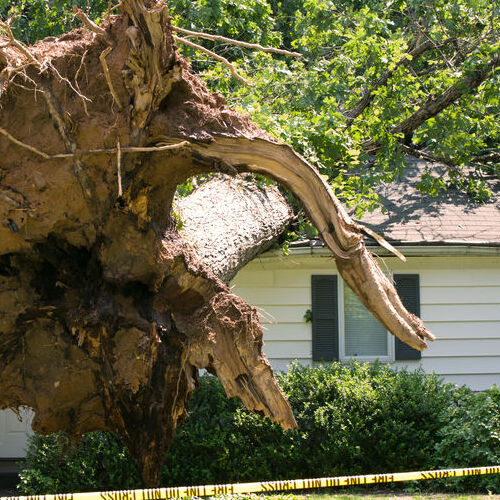 What type of roof damage is covered by insurance?
From hailstorms to tornadoes, homes and roofs in North Texas are left vulnerable to serious damage. If your roof gets severely damaged in a storm, your biggest concern will be getting it replaced and if you have roof insurance, will your insurance company pay for it? Many factors will come into play from the type of insurance you have to the insurance company you use. But, the main issue that will concern both you and the insurance company is the damage and what caused it. Generally, most insurance companies will cover damage to your roof if it was caused by a fire, hail, high winds, severe storms or other natural disasters or unexpected events. Some will even cover damage caused by vandalism and other acts. Most insurance companies will not cover damage caused by general wear and tear, especially when it's clear maintenance has been neglected. To be covered, damage also must exceed your deductible. If you ever need help with roof insurance claims in Dallas, TX, rely on the expertise of the professionals at Eclat Roofing. Learn how we can help you by calling 214-373-1500.
Will insurance cover a 20 year old roof?
While your roof is an indispensable part of your home, the older it is the less coverage your insurance company might provide for it. Most asphalt shingle roofs—the majority of roofs in the U.S.—will last about 25 years. If your roof is 20-years-old or older, insurers often significantly reduce roof insurance coverage. When they do insure older roofs, it will often be for actual cash value rather than replacement value. This means they'll only pay for the roof's current value minus the deductible rather than the full value of the replacement.
How roof insurance claims work
Filing a roof insurance claim when your roof has been damaged is a relatively easy process. The steps you should take for filing a claim include:
Researching and documenting the damage: Make sure you document all damage, including taking photographs. You'll want to submit all this documentation to the insurance company.
Calling a roofing contractor: Before you file a claim, have a roofing contractor like Eclat Roofing inspect the roof. You'll get an accurate estimate and advice about how to handle the insurance claim.
Calling the insurance company to file the claim: File the claim with your insurance company. Once a claim is filed, an insurance adjuster will inspect your roof to verify the claim and provide an estimate of coverage.
Can I cancel a roof insurance claim?
If for some reason you need to cancel a roof insurance claim, you have a limited time in which to do so. Once an adjuster is assigned to the claim, you cannot cancel it. This is true even if the adjuster never shows up or the insurance company doesn't make a payout.
Should I show roofer my insurance estimate?
If you've already filed a claim with your insurance company and received an estimate from an adjuster, you'll start shopping around for a roofing contractor to do the repair work. As long as you feel you can trust the roofing contractor, it's very beneficial to show the contractor the estimate from the insurer. Roofers generally advocate for the homeowner when it comes to insurance. They will serve as a source for a second opinion on the damage and are often willing to help you through the claims process, especially if a dispute arises with the insurer.
Roof inspection for insurance
Before you file a claim, you might want to have a roofing contractor inspect your roof. They will give you an accurate estimate of the damage and confirm the documentation you have. They might be able to spot other damage you are unaware of. You can use all of this information when you file a claim. Roofers can also help when the claim is filed if there is a dispute over damages.
Roofing without insurance
While you want to get your roof repaired or replaced quickly after it's been damaged, you also want to be careful about the roofing contractor you select to make the repairs. You never want to enlist the services of a contractor that has no insurance. These contractors give honest roofers a bad reputation. Contractors like this are often fly-by-night operations out to make fast money. It's very likely they'll get started on a job, take your money, and you'll never see them again. And you'll be left with a half-finished roof that might not be correctly installed. Reputable roofers like those at Eclat Roofing always have the proper insurance and licensing, as well as skilled professionals who strive to get the job done right every time you need them.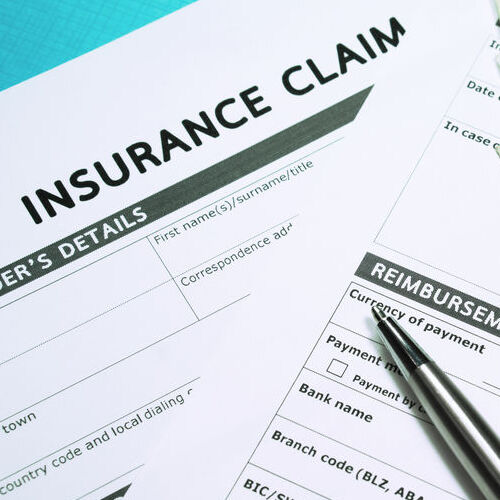 How can I save money on a new roof?
When you need a new roof, but also want to save money, the first thing you want to do is to shop around for the best roofing contractor to do the job. Get estimates from two or three area roofers. You not only find out their pricing, but you'll also get a feel for their service and level of professionalism. You want roofing professionals that are highly skilled, never cut corners, and use quality materials. In addition, a reputable roofer like Eclat Roofing can help you with your roof insurance claim in Dallas, TX. We'll make sure you fully benefit from your claim. Find out how we can help by calling 214-373-1500.