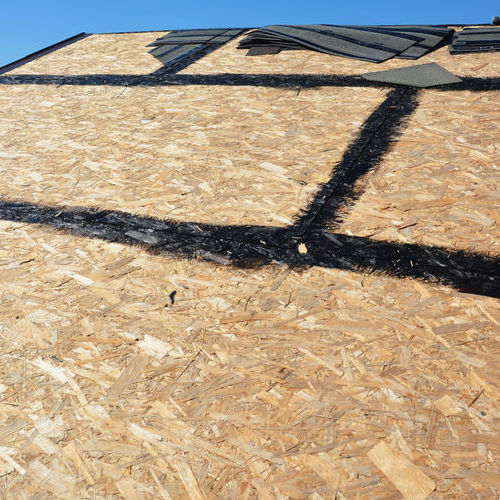 Updating and Maintaining Your Roof
Your residential roof has several important jobs to do. Not only must it protect the overall condition of the home from the elements, but it must also look good. The older a roof gets, the less effective it is at providing adequate protection, no matter how well-maintained it may be. That's why it is highly recommended for roofs that are 20 years or older to be replaced or restored. By doing either of these services, you guarantee yourself a long-lasting roof that will be reliable, protective, and durable. For more information about a roof replacement in Dallas, TX, contact Eclat Roofing. We're available now at 214-373-1500.
Roof Replacement vs Repair
There is actually a big difference between a roof replacement and roof repairs. With a roof replacement, contractors will completely strip the roofing down to the roof decking. From there, they will need to make any necessary repairs to the decking and then they can install a brand new roofing material. One clear distinction to make here that can confuse homeowners is that, roof replacement does not include insulation replacement. Unless the insulation in your attic has been badly damaged, roof replacement and insulation replacement are two separate services. That also applies to roof repairs. With roof repairs, contractors will find the damaged area of your roof and begin replacing the damaged shingles or material.
When you would you choose a roof replacement over repairs? You would need to replace your roof when the cost to repair it would be more, overall, than the initial cost to replace the roof. This happens when there is severe water damage from a leak or when the roof has been badly damaged during a storm. It's usually during those instances when a roof replacement with insurance will happen. If you are just replacing your roof because it is old, insurance usually won't cover that. Deciding to replace your roof is a big decision and one that shouldn't be taken lightly. Talk with a contractor at Eclat Roofing to go over your options.
Benefits of a Roof Replacement
When you are getting ready for a roof replacement or repair, there are several steps you can take to prepare your home. By doing these things you'll be able to help make the process just a little easier and more efficient.
Move kids and pets: If there are younger children or anxious animals in the home, it might be best to move them during the replacement process. The loud noises and new people can be frightening. 
Move cars: Make sure to move any cars away from the house. Doing so will allow your contractor to park closer to the house so they have easy access to their tools and supplies. Additionally, moving your car will protect it from debris and possible damage.
Cut back trees: To make the job of your contractor a little easier, trim back any tree limbs or branches that may be hanging over your roof. This will provide a clear workspace for roofers so they don't have to spend more time on your roof.
Takedown decorations, antenna and more: If you are concerned about pictures or decorations in your home being damaged by the vibrations on the roof, go ahead and take them down. Do the same with any antenna or satellite dishes that may be on your roof.
Cover valuables: Cover any valuable items in your attic with a dust cover or drop cloth. This will ensure any falling dust or other debris don't damage the important. If possible, remove them from the attic. If not, be sure to completely cover them before the replacement process gets started. 
Similar to if you were completing a bathroom and kitchen repair, taking the time to get your house in order before will make the entire process run that much smoother.
Frequently Asked Questions
How long does a roof replacement take?

The time to completely replace a roof will vary based on the size of your roof. It could take anywhere from 1-3 days or longer.

How long should a roof last?

Most traditional roof, like asphalt shingles, should last about 20-25 years. With regular maintenance, however, they can last up to 30 years but should not go further than that.

What does roof replacement mean?

This means that contractors will be replacing a majority of the roof material and/or structure with newer, not damaged materials. Often they need to strip the roof down to the roof decking and make repairs to the structure before completing the replacement process.

Should I stay home during a roof replacement?

It's not necessary that you stay home during the replacement process. Most contractors work during business hours, which means they will be at your home while you are at work. If the noise doesn't bother you, you can absolutely stay though.

How much does it cost to replace a roof?

The cost for replacement will vary based on the size of your roof, the market you are in and more. Generally speaking though, the cost for replacing a roof could range between $1,500 all the way to $6,000 or more.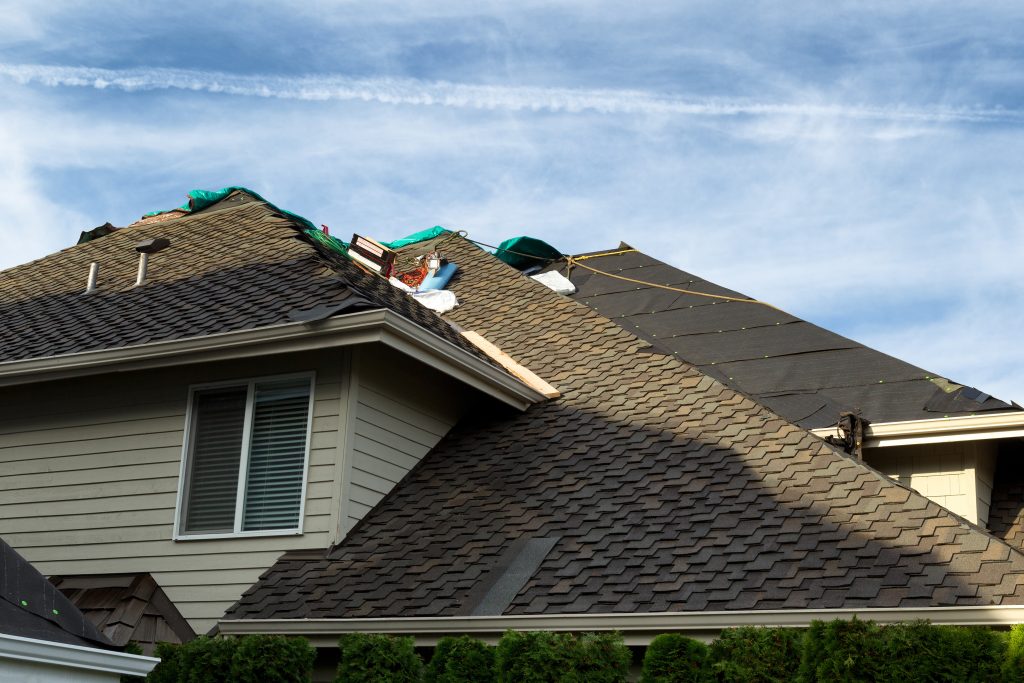 Want to Learn More? Give Eclat Roofing a Call Today!
Get ready to have the best roof for decades to come. Contact Eclat Roofing at 214-373-1500 to discuss a roof replacement in Dallas, TX. We're ready to start working with you!