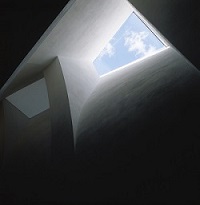 If your home lacks natural lighting, and even if it doesn't, installing a skylight can offer a revitalizing touch that you had not even imagined possible. Trees, proximity to other homes, and a number of other factors can decrease the natural lighting in your home but a skylight can restore your access to natural lighting while helping you cut down on your utility costs. We have compiled some of our favorite advantages of skylights and their benefits in a home.
Beautiful and Practical
Skylights furnish refreshing natural lighting to your home, which helps you save on utility costs. Natural lighting is also a health and mood booster.
To offer additional energy efficiency to your home, skylights can be fixed or venting. Venting skylights can be electrically venting or opened with a handheld rod to draw warm air out and keep your home cooler.
Skylights can safely be installed in virtually any existing roofing system. They should be professionally installed to minimize the chance of leaking, but with proper installation, skylights are a reliable roofing application.
For more information on skylights or natural lighting for your home, call our professionals today at 817-800-1881! We offer free estimates on our wide range of repairs, replacements, and services.