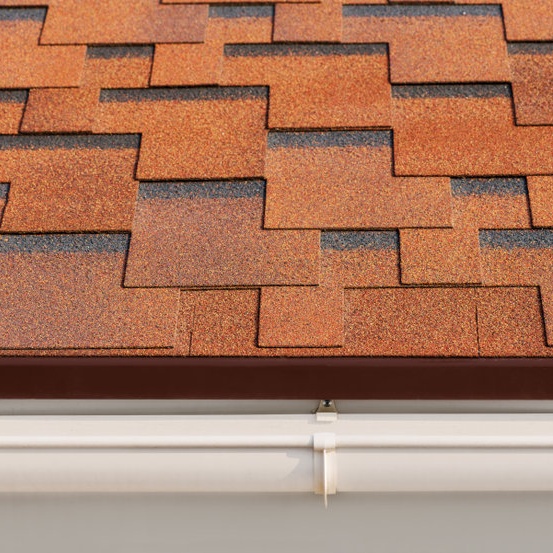 What is composite shingle made of?
It is time for a new roof on your home and the roofing contractors you've received estimates from are talking about asphalt roof shingles and composite roof shingles. While this is your home and the roofing is important, do you know what is the difference between composite and asphalt shingles?
Asphalt shingles have the popular choice among homeowners for years. Why? Because they are inexpensive and easy to install. Today though, they have a competitor with composite roof shingles, even though they are more expensive, they are durable and last longer than asphalt shingles.
Composite roof shingles, also referred to as synthetic roof shingles have a mixture of asphalt, fiberglass, and recycled paper products. They are fire resistant and have a strong resistance to moisture. With a protective coating applied to composite roof shingles, they have a strong resistance to the UV rays that can reduce the lifespan of asphalt roof shingles.
With the stronger weather resistance in addition to the fire resistance, the higher cost of composite roof shingles balances out the higher cost. In addition to composite roof shingles are more environmentally friendly than asphalt shingles with the use of recycled materials to make them.
How long do composite shingles last?
As mentioned earlier, composite roof shingles are becoming a popular choice because of durability and long lifespan. Other roof shingles, like asphalt shingles, have a lifespan of 20 years maximum on the average. Composite roof shingles are warrantied between 30 and for as long as 50 years, with some having a lifetime warranty.
Can you paint composite shingles?
Yes, making sure you choose a premium quality, 100% acrylic latex that is durable in a flat finish. This type of paint will be algae and mildew resistant and won't discolor or turn yellow with exposure to high temperatures of a roof.
However, painted composite roof shingles will fade from the UV rays and require repainting every 5 to 7 years. Each time before the shingles are repainted, it will be necessary clean, repair, and apply a primer before painting.
What are the longest-lasting roof shingles?
The National Association of Home Builders, (NAHB) gives slate roofing the mark for longest lasting roof material. Slate has a life expectancy of 150 or longer with clay and concrete roofing coming in second with a lifespan of 100 years.
However, these three materials may not be the best solution for every home. Drawbacks of these roofing materials that should be factored in when choosing your next roofing material:
COST: Clay, concrete, and slate are premium roofing materials with premium prices. The upside to this is the long life expectancy and you most likely will never have to replace the roofing again in your life.
WEIGHT: All three of these roofing materials are heavier than asphalt or composite roof shingles. With that in mind, if your roof doesn't currently have this type of material, you'll need to get an engineering report to make sure additional support isn't needed.
AESTHTEICS: With clay and concrete roofing tiles, there are limited color choices. Slate has various shade of gray to choose from, and while they can give any home an elegant appearance, it may not fit the neighborhood overall look. For the cost, the out-of-place look won't help the resale value and could be a significant loss if you were to sell later.
What are the top-rated roofing shingles?
Choosing a roofing material is an important decision, this is a critical part of your home and needs to be able to withstand the climate and elements. For decades, asphalt roof shingles have been the number one choice and with the following three brands, the experts still give asphalt shingles a top rating, with composite roof shingles coming in close.
IKO: IKO roof shingles doesn't have the best consumer rating, but that is an issue they are working on improving. However, while a decent roofing products, most roofing contractors will recommend going with one of the following brands.
Owens Corning: Owens Corning roof shingles are second in the roofing material market share. A high-quality roof shingles with great pricing. The company is known for their superior customer service and their product has a long life expectancy.
GAF: Probably the most popular brand in roofing materials that is consistent with a high-quality product, that withstands most weather elements. Consumers have complained about their warranty is a hassle to have honored, but with proper record keeping, professional installation and homeowner maintenance, warranty shouldn't be needed.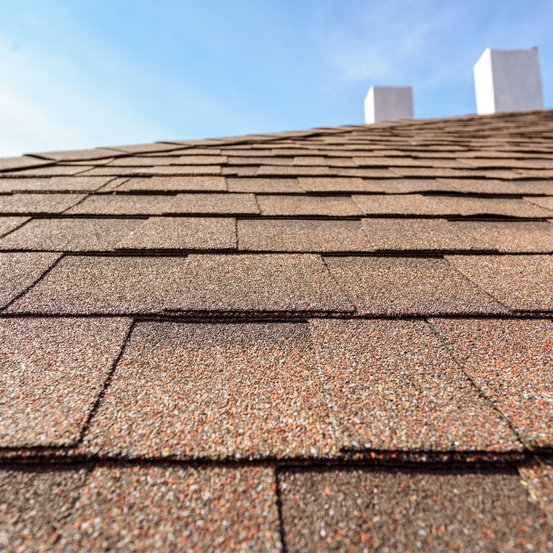 What roofing shingles are the best quality?
When consideration of which roofing shingle is the best quality, it can be based on what material are roof shingles made of or you can judge by the brand name. When it comes to choosing a roofing material, longevity is probably the most important feature for homeowners.
Consumer Reports reluctantly conducted a test by replicating the conditions and load of that asphalt roof shingles will endure. The group was focused on weak spots because that is where damage is typically incurred.
With various devices and means used in simulating intense hail to determine which brand of asphalt shingles would bend, break, crack, or dent as well as which ones held up the best from UV rays beating down on them. This study also looked at which standard single-layer asphalt roof shingles could stand up the best to 110 mph winds.
The top ten brands of asphalt roof shingles were determined to be:
Atlas – The Pinnacle Pristine group
GAF-Elk – The Royal Sovereign group
CertainTeed – The XT 25 group
Atlas – The StormMaster Slate group
Tamko – The Heritage group
6. 7. and 8.Owens Corning – The Oakridge, Duration, and Berkshire Collections
9. and 10. IKO – Crowne Slate Group and Cambridge Group
A growing trend for homeowners is to go back to "yesteryear" aesthetics with today's energy efficiency and technology. Composite cedar wood shingles has proven to be that roofing product. Cedar roofing shakes were the choice throughout the colonial times and up until the 1980s. Asphalt shingle roofing came out and took over the roofing market as the most popular.
Today, with environmentally friendly products a concern for more homeowners, composite roof shingles has started nudging asphalt roof shingles out of the market some. With their cedar wood composite roof shingles, it is gaining more of the market share today. Call 214-373-1500 today for your shingle installation in Dallas, TX.